décembre 24th, 2010 | Published in Volume and folding | 1 Comment
One package, many packages.
The project is based on a wordplay, because flour sounds like flower. Inside the packaging is flour (three kinds of flour), but the design is inspired by flowers, and I made my best to convince the consumer that these flours are soft, light, delicate, like soft, light, delicate flowers.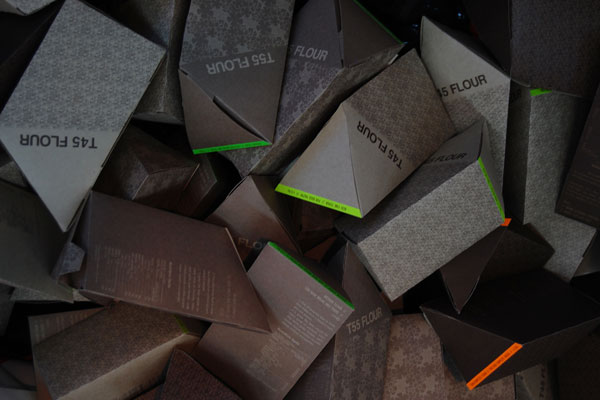 Researches, creation and arguments: